• Back to Marketing Options Articles List •
---
Published January 2016

Republished with permission from Penton.
---
Using Technology to Keep Your Operation Engaged
Training employees to understand how and where they fit in an organization
Inadequate training is one of the most overlooked and basic causes of organizational waste. If everyone is doing his or her best without knowing exactly what to do, the results will not align with the overall strategic goals. Lean Six Sigma is a different way of doing things, and teaches us that knowledge needs to be shared rather than tacit. This is the reason that one of the first steps in a lean journey is to provide relevant training to all involved company personnel. When changing processes and systems, you cannot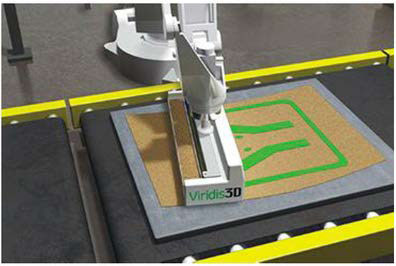 For advanced manufacturing processes, 3D animations often demonstrate operations and workflow better than video. Some parts and processes cannot be captured on video, while 3D animation can reveal all stages of the operation.
improve knowledge. One large-scale training session on a subject may not be sufficient for the trainees to retain the knowledge. Continuous, periodical training can help retain the knowledge better, and can be a combination of formal, instructor-led training and/or self-led training followed by knowledge verification. We have several manufacturing clients that are successfully designing entry- to advanced-level training programs specifically to teach new operators best practices in cleaning, calibration and
simply send a manager or engineer to communicate the changes to everyone: People need to understand the process and where they fit in, and that understanding comes from ongoing communication and training.
Unfortunately, training budgets are one of the first areas to take a hit during hard times. Ultimately, cutting back on the training will have a negative effect on the organization. Companies with inadequate training programs may experience loss of productivity, loss of talent, difficulty attracting new talent, and lower employee morale. Furthermore, out-of-date methods and knowledge can lead to poor quality, which leads to a loss of reputation and decreased client satisfaction.
How often have you seen new equipment deployed with much enthusiasm and initial training-only to see that training disappear later, especially as new operators are put in charge of the equipment?
Staying current is an important aspect of maintaining client confidence. Change is the only constant and everything from technology to marketplace demands are moving at a rapid pace. A company cannot stay isolated and complacent within its four walls or it will fall behind in meeting and exceeding customer expectations. Ongoing training can help in introducing new concepts and improving relevant skills. In order to develop and retain exceptional people, training ends up being one of the least costly tools that a company has in its toolbox.
With today's quickly improving social media platforms, information spreads very quickly. This can be a blessing for a company that enjoys high customer satisfaction and confidence, as well as good employee morale. However, the ease-of-use and rapidity of social media also can be a curse for a company struggling with perception issues.
A successful company-training program needs to include a good teacher, good students and the opportunity and ability to apply the new-found knowledge in a timely manner. A training program needs to be relevant as it is critical to link the training experience to the employees' needs.
Once the company assesses the relevant training needs and creates a training budget, training plans and materials can be created. The norm is instructor-led training; however, it is beneficial to use as much supplemental material as possible.
Video, in addition to subject-matter experts (internal or external) performing the tasks, greatly enhances training. Creating or having access to a reference library can also be very beneficial. Books, journals, and internet forums are great ways to obtain and
maintenance of equipment. Equipment operators rotate, and providing training in different formats to get the training when they need it is important. There is high demand for training via the manufacturers of those systems, either on-site, via the web, webinar, Internet app, or even by using an online-password protected portal so that machine operators always have access to the latest trainings for their equipment.
It is important to use qualified trainers. For a new subject, an outside expert may be the initial answer but a company can save time and money by identifying internal trainers, who themselves, may need to be trained on "how to train." Using internal resources for training can be a motivating factor for employees.
When people hear about upcoming trainings, it may sound intrusive and/or monotonous to them. Therefore, try to make training fun. Always keep in mind that the goal is to help people to do their jobs better.
One of the most important outcomes of training is the ability to apply the knowledge immediately. During Kaizens, initial lean training is provided for the participants. This training may include basic lean concepts and tools that the team will use. For instance, let's say you provide training on spaghetti charts and time observation sheets. After the training is over, take the team to the Kaizen area and observe and collect data using these two tools. It is very easy to forget something if you don't use it.
Also, a training program will benefit from feedback. Talk to your employees about their training experience, face to face. A simple conversation about their new knowledge can go a long way. Future training efforts will be more effective, and employees will have a greater stake in their own learning path.
Since training will be an ongoing activity, it is a good idea to create a tracking tool. Whether this is a simple matrix or a database, the goal is to keep it simple and track training progress while identifying new needs.
Today's technology offers many ways to deploy technical training methods along with a variety of hosting platforms, which in turn means any company can have training, whenever and however it's needed.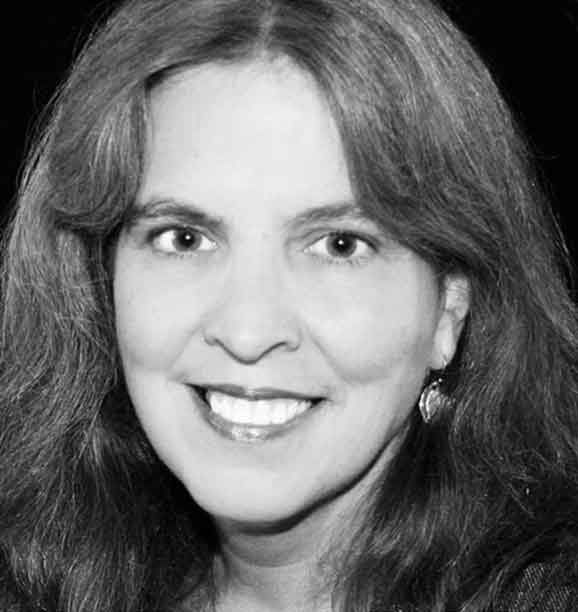 Barbara W. Castilano is president of Marketing Options LLC, a fullservice marketing consulting firm that provides equipment, process, and lean manufacturing technical training videos, animations and manuals.
• Back to Marketing Options Articles List •